Episode 67: Jason Kofke
Jason Kofke is an Atlanta-based artist whose background is in printmaking, which he combines with old media and technologies to create precise drawings referencing recent history. Kofke's work takes him all over the world. Most recently, he did a residency in the Arctic circle. Listen to the podcast to hear about his experiences.  Topics include: screening Soviet films in the Arctic,...
Episode 66: Jody Fausett
Jody Fausett is an Atlanta-based photographer whose work primarily features his family in their homes, which he transforms into dark, surreal settings. Fausett grew up in North Georgia, went to school in Atlanta, and spent many years living in New York and shooting commercial and fashion photography. Throughout it all, Fausett has been continually drawn back to his family as his primary subjects. ...
Episode 65: Sunday Art Salon
In early January, Kristin Juarez and Karen Tauches started a curatorial project titled the Sunday Art Salon. Hosted at Tauches's home in Cabbagetown the last Sunday of every month, these themed events feature art installations, readings, and discussions surrounding a theme. These events have transformed Tauches's home into an experimental space, and the concept itself continues to...
Interview with Assistant Curator Lily Siegel on...
For this week's OTA we're taking a break from our regularly scheduled audio with a transcribed interview between OTA host Lilly Lampe and the High Museum's assistant curator of modern and contemporary art, Lily Siegel. Head over to BurnAway.org to read about her curatorial background and experiences in Chicago and Los Angeles, and give this Atlanta-transplant a hearty welcome to...
Episode 64: Julia Fenton
Julia Fenton is, in her own words, an artist, retired curator, retired arts administrator, and gardener. At 76 years old she's been a founding member, editor, and director of many of the organizations dear to the Atlanta arts scene, including what are now Art Papers and the Atlanta Contemporary Art Center. In this special, 1 1/2 hour podcast (stream-able in 2 parts on BurnAway.org) she...
Episode 63: Faith McClure
Faith McClure is an Atlanta artist, educator, academic administrator, writer… the list goes on! She's involved in several aspects of the arts, all of which serve to inform her practice and keep her curious mind active and engaged with the community. Her practice navigates printmaking and painting, and her work is informed by extensive travels in India. Listen to the podcast to learn...
7 tags
Episode 62: Jonathan Bouknight
Jonathan Bouknight is an artist based in Atlanta. This year he ends his tenure at the Atlanta Contemporary Art Center Studio Program. Over the five years that he's been at the Contemporary, his work has evolved from photography into video work, with some painting on the side. Check out the podcast to hear about his practice, and some of his biggest works and exhibitions from the past few...
Episode 61: Nathan Sharratt
Artist Nathan Sharratt moved to Atlanta from New York a few years ago, a move which unexpectedly sent him towards fine art. In the past few year's he's gained a degree, become a Dashboard Co-op artist, and been in several group shows. Listen to the podcast to hear his thoughts on Atlanta's art scene. topics include: transitioning from commercial work to fine art, navigating...
5 tags
9 tags
5 tags
Episode 60: Artist Mike Stasny and an announcement
Mike Stasny is an artist and musician who moved to Atlanta a year ago. He's celebrating his year anniversary with an exhibition at Boom City, the yearly roll-out exhibition of Dashboard Co-op's new artists. Mike mingles Midwestern perspectives with general gregariousness and an enthusiasm for monsters to create work that aims for the sweet-spot between terrifying and enjoyable.  ...
7 tags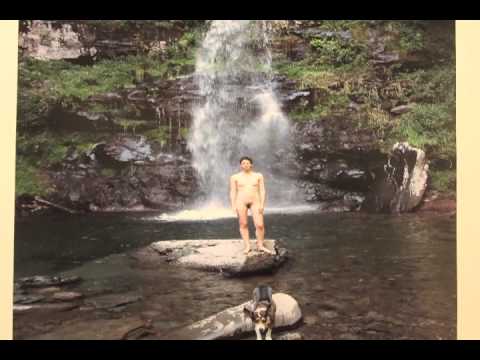 8 tags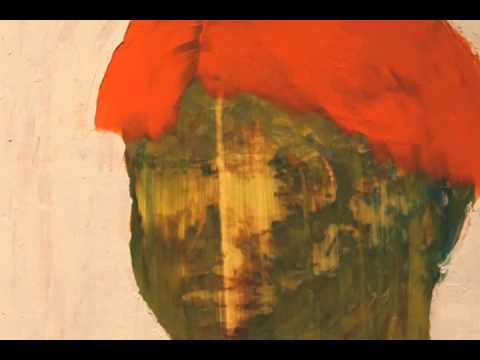 5 tags
11 tags
Episode 59: Gravesites by Cynthia Farnell & Dan...
Cynthia Farnell and Dan Powell are photographers, writers, artists and curators. This artistic couple has collaborated on a series called "Gravesites," in which they document gravesites all over the Southeast. This project has led them to make surprising connections regarding cultural expression and expanded their understanding of the region. Listen here  or download on Itunes* ...
10 tags
estice: Playlist made for Out There Atlanta ...
6 tags
8 tags
Episode 58: Ashley Anderson
Ashley Anderson is a visual artist working in a diverse range of mediums. Painting, digital manipulation, sculpture, t-shirt design… you name it, he's doing it! His work incorporates diverse imagery as well, utilizing pop cultural references like "Twin Peaks" and video games to hilarious and provocative effect.   Listen here  or download on Itunes* topics include:...
6 tags
8 tags
9 tags
Episode 57: Jill Frank
Jill Frank is a visual artist who primarily works in photography. She moved to Atlanta a little over a year ago to become a teacher at Georgia State. She's a studio artist at the Atlanta Contemporary Art Center. Her work is about creating documentation for something from the past, or something that cannot be seen. Listen to the interview to find out more! Listen here  or download on...
8 tags
5 tags
5 tags
Episode 56: Nikita Gale
Not every artist hears the call at an early age. Nikita Gale got through her undergraduate education before deciding she was going to be an artist. Since then, she's become a studio artist at the Atlanta Contemporary Art Center and had her first solo show at Poem 88 gallery. She's definitely an artist to keep an eye on! Listen here  or download on Itunes* topics include: archaeology...
9 tags
7 tags
8 tags
Episode 55: The Atlanta Philosophy Film Festival
Over three years ago, Samuel Dyches and Chris Fogarty worked together in a warehouse and would talk philosophy and film. From this, a film festival was born! The Atlanta Philosophy Film Festival is now in its third year and commences TODAY. The festival comprises short films from all over the world. Tonight features Philosophy of Love and is at 7:30pm at the Plaza Theater. Tomorrow's is...
6 tags
This Wednesday
This Wednesday we bring you an interview with the founders of Atlanta Philosophy Film Festival. This year's festival is happening at the Plaza Theater on Wednesday at 7:30 pm and Thursday at 9:30 pm. The screenings feature short films from all the world and attendance is free!  What could be better? Tune in on Wednesday morning to hear all about it!
5 tags
Episode 54: Gene Kansas of Sidewalk Radio
Gene Kansas is the host of Sidewalk Radio, a monthly podcast for AM 1690 - Voice of the Arts that focuses on the intersection of art, architecture, city planning, design, development, preservation… all the interconnected things that make a city interesting and successful. Find out how it all started in the podcast. Listen here  or download on Itunes (note: we're having Itunes issues...
6 tags
6 tags
This Saturday: FLUX NIGHT
FLUX NIGHT 2012 a night of art + experimentation Saturday, October 6 8pm to Midnight. One Night Only. Castleberry Hill Arts District, Atlanta. free + open to the public. fluxprojects.org/fluxnight FLUX NIGHT returns to the Castleberry Hill Arts District on Saturday, October 6. The evening will feature a diverse array of projects that include projections, dance, performance, music, sound and...
10 tags
Episode 53: The Carpenter
Despite his name, Mike Carpenter didn't always embrace his design leanings. After forays into computer work, Carpenter realized his calling had been there all along. Mike founded MDC Interiors, a sustainable design company that uses unexpected elements like concrete, LED lights, and built-in spaces for succulents(!). He's also done some sweet Art on the Beltline pieces (including one...
8 tags
8 tags
4 tags
7 tags
Episode 52: Elizabeth says goodbye
It's fall again in Atlanta and the 2nd season of Out There Atlanta is upon us! There were some big changes this summer, mainly, co-founder and host Elizabeth Stice moved to Palm Beach, Florida and is retiring her microphone (for now). The podcast is also switching to biweekly because there's only so much a single host can do.  Elizabeth had some parting words for you listeners, and we...
2 tags
9 tags
Congrats to an OTA alum!
OTA interviewee Richie Hoffman was recently awarded a Ruth Lilly fellowship by the highly esteemed Poetry Foundation! One of him poems will also be in an upcoming issue of the New Yorker.  Though Richie has left Atlanta for an MFA at Johns Hopkins, you'll be able to say you saw him here first. If you missed our interview with Richie, there's still plenty of time to check it out. ...
Watch
burnawayga: Check out the official trailer for Ai Weiwei: Never Sorry, now showing at Atlanta's Tara Cinema. Alison Klayman's first full-lenght feature documentary on Ai Weiwei traces the artist's artistic practice, family life, web presence, and run-ins with censorship and the Chinese government. Read our Q&A with Klayman on our site by clicking the link below: ...